JeffPo's Chicago & North Western Lantern Page
Created: 11/09/17
Last update: 11/10/17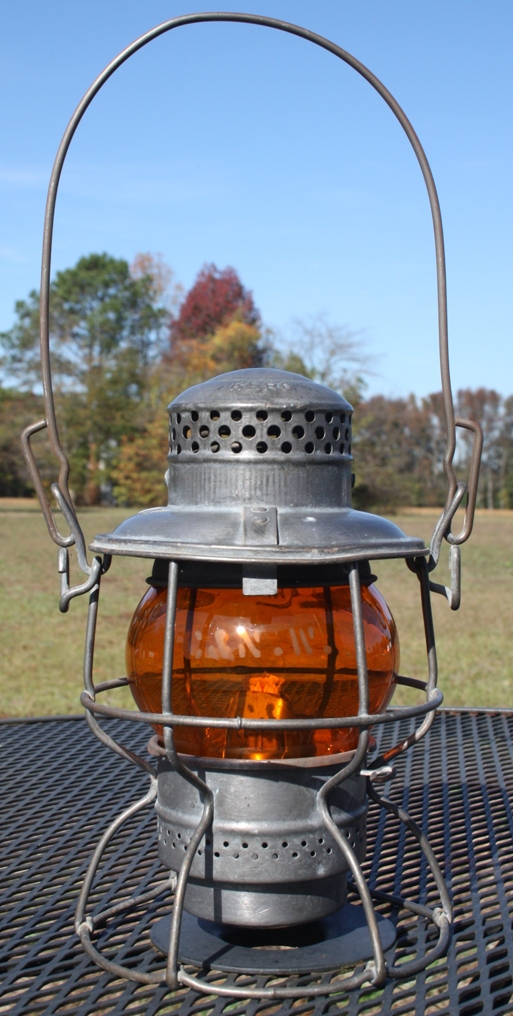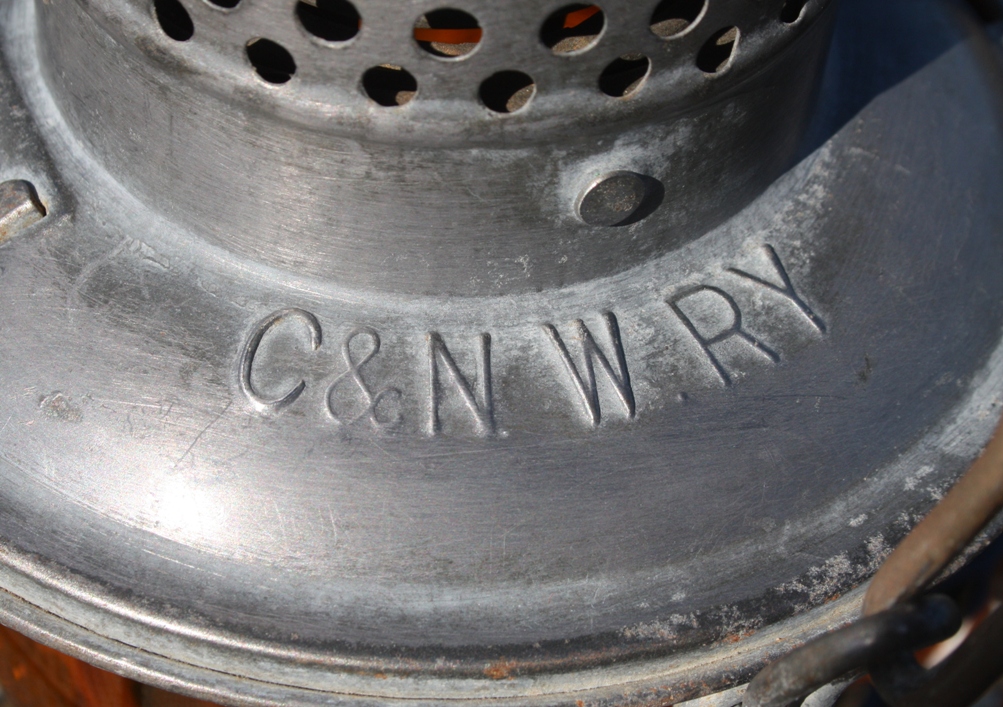 This Adlake lantern was used by the Chicago & North Western Railway. The brim of the lid on the lantern is stamped C&NW Ry.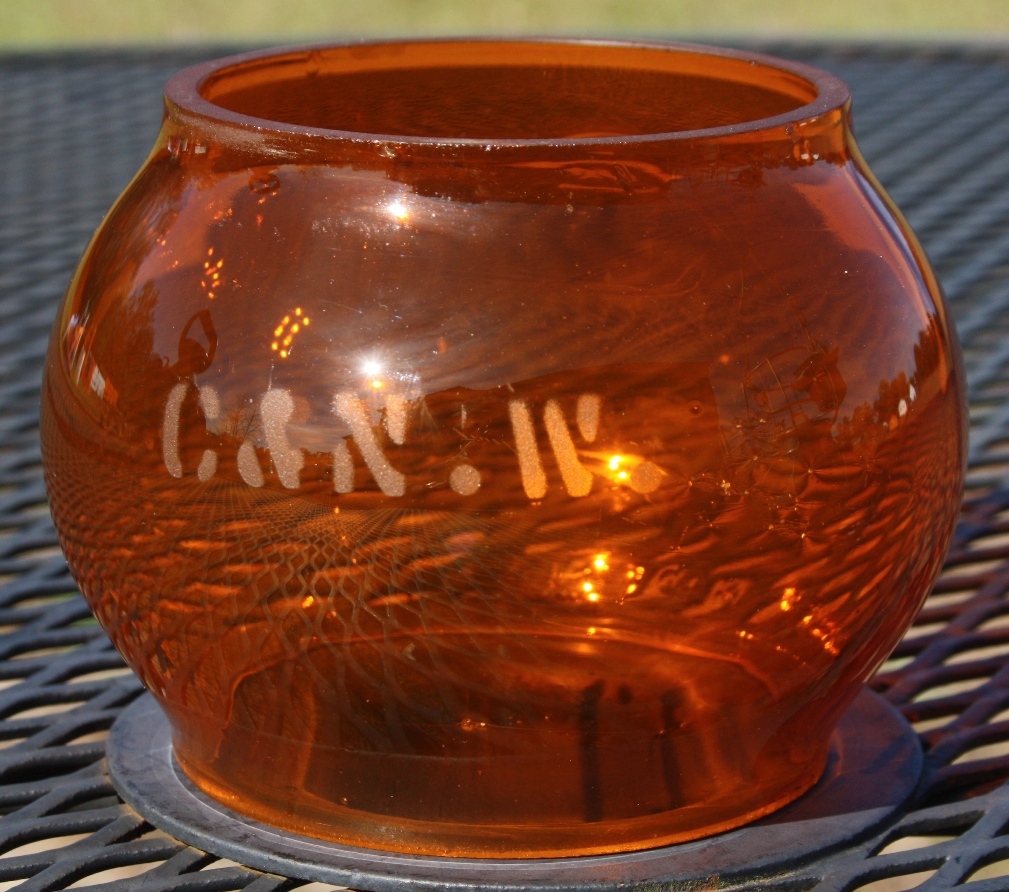 The amber globe (officially yellow) is etched with C&NW.. The amber/orange globe means it could have been used to mark camp cars (for workers staying overnight), or for notifying the train engineer that there were Form 19 orders to pick up. Form 19 orders are "hooped" (affixed to a stick with a hoop on it that the engineer could put his arm through to grab it) up to the engineer and conductor once the train is underway. People tending the railroad track switches also used amber globed lanterns for signaling.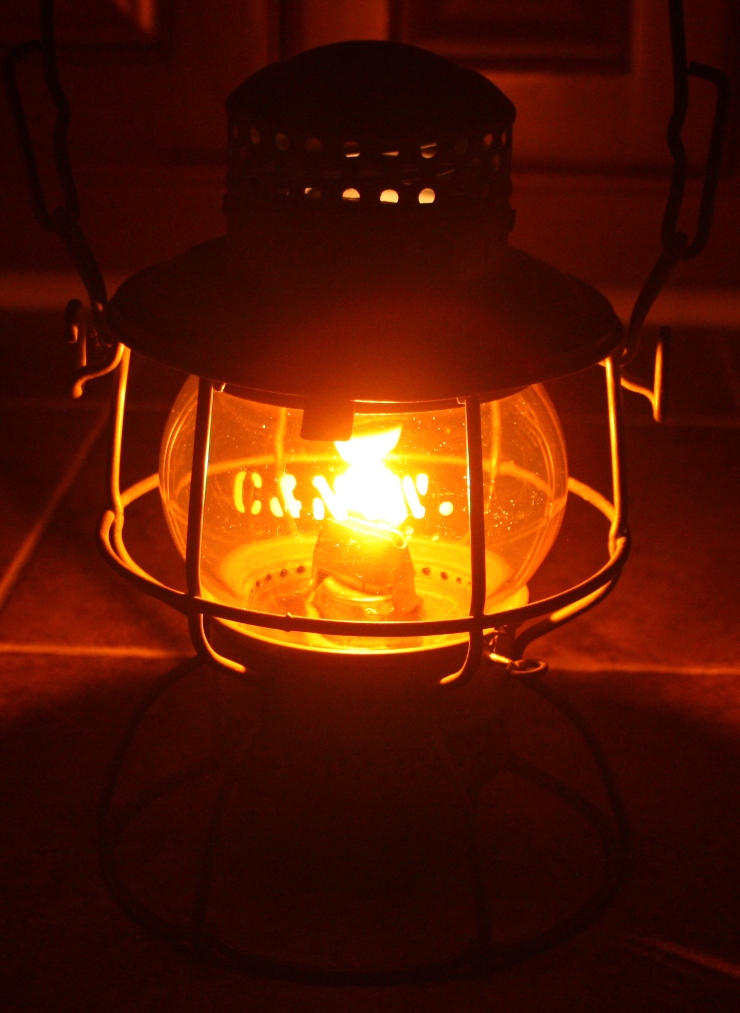 Image of lantern while lit.
---
Chicago & North Western Railway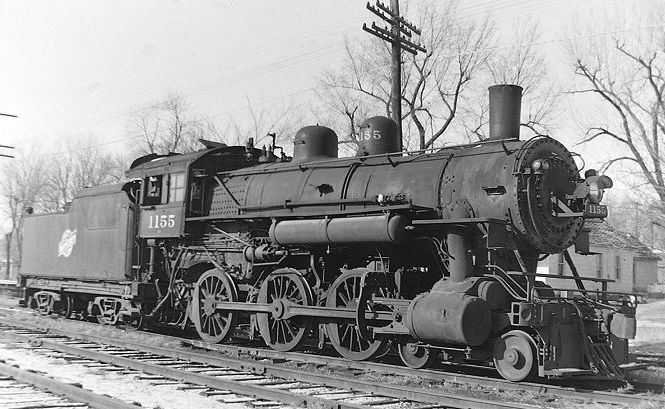 The Chicago & North Western Railway was a large railroad that operated in the Midwestern United States. It was generally known as the North Western. It was chartered in June 1859. In the early 1900s, it operated on over 5000 miles of track. It had over 12,000 miles of track by the 1970s. They had a freight classification yard in Chicago that was the biggest in the world. The C&NW was known for moving potatoes from the west, as well as large amounts of wheat and corn. Its potato shed in Chicago was the biggest in the United States.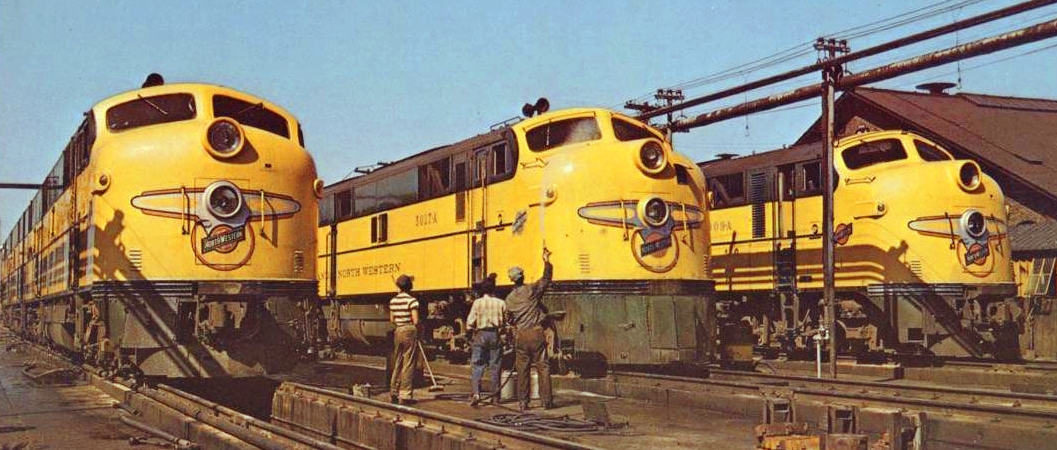 The C&NW also operated a large and efficient passenger service. They had special named trains with 400 in the title because they could travel 400 miles in 400 minutes. In addition to local trains to the Midwest, they also operated long distance trains to the west coast, and local commuter trains.

The C&NW was also known for the installation of wigwag signals at many of its crossings. As the name implies, the center of the signal would swing back and forth, with a red light. These devices were installed during the 1920s through the 1940s, with many surviving until the 1970s. Even today, a few remain at some crossings. Wigwag signals are also prized by folks that collect large railroadiana objects.
In 1972, the company was sold to its employees and "Employed Owned" was incorporated into the company logo. The Chicago & North Western Railway was eventually merged into the Union Pacific Railroad in 1995 and ceased to exist as a separate company.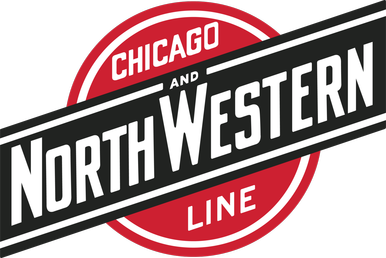 ---